Euro 2020 - WorldWide Agreement
Euro 2020 - Worldwide Agreement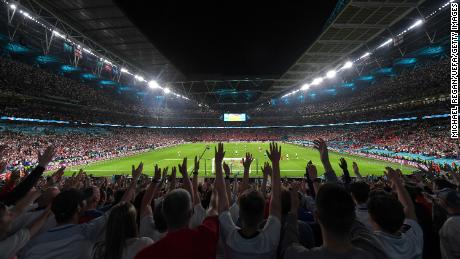 Image Source: CNN International
As a sports and memorabilia brand, my thing to see is the crowds showing up to watch a match.  Whether, it be combat sports, soccer, or baseball, there's something about the crowd that gives sports life.
The crowd is the reason kids dream of that game winning goal, the 9th inning walk off or the buzzer beater to send you to the playoffs.  It's the drama that we love, the unpredictable aspect that we see in each in every bout.
Soccer, no doubt the biggest sport on the planet, always has the best crowds, environment and outcomes, in my opinion.  Soccer is different than a lot of sports.  Coming from way of America, soccer and especially international soccer is not as much in the forefront of our entertainment.  Though in the past few years we have seen a jump of Premier League, and La Liga streamed on our local stations.
Image Source: Wikipedia, property of UEFA
Put it in the comments, who comes out on top this year? Who is your favorite international soccer player?  And who is performing the best in the EURO?
Create Impossible with BillFiti!!
Shop our collections now!: 
https://billfiti.com/collections/custom-baseball-bat-plant-hangers
---